THIS FRIDAY'S EPISODE OF "CREATION IN THE 21ST CENTURY" ON TBN: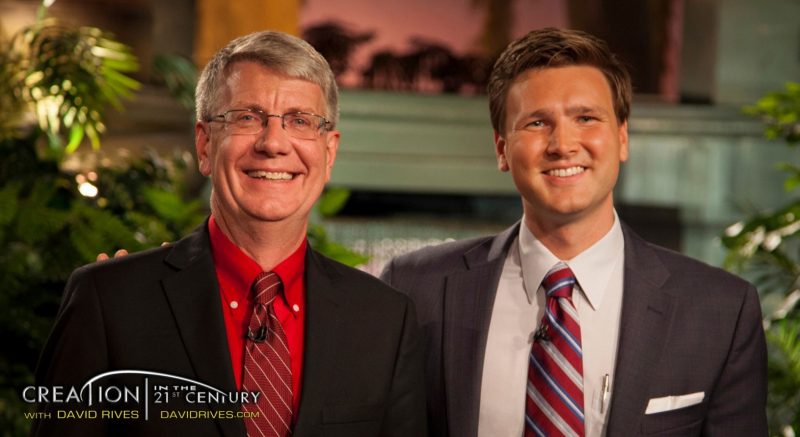 Human Intelligence – Brilliance From God with David Rives and Bruce Malone on TBN
Was brain surgery performed on humans in ancient times. Tune in to TBN (Trinity Broadcasting Network) this Friday, April 21st at 5:30pm Central to see this week's episode of "Creation in the 21st Century." Join David Rives as he welcomes Bruce Malone of "Search For The Truth Ministries" to the program.

If you watched the program and want related material, we have a book and DVD set that covers the same material discussed on the TBN Show. Just click the photo and links below to go to our store.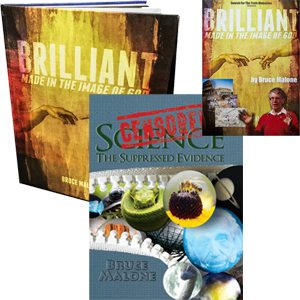 CLICK HERE to check out the "Brilliant" Pack in the Creation Superstore
"Brilliant Pack – 2 Books, 1 DVD.
"Brilliant, Made In The Image of God Book" A beautifully illustrated full-color, hardcover book which ties history to Biblical truth.
"Brilliant, Made In The Image of God DVD" A brilliant visual and intellectual journey, this reveals how these examples confirm mankind's intelligence from the moment of creation.
"Censored Science – The Suppressed Evidence Book" A striking full color visually stunning book of the fifty best evidences for biblical creation. Examine the information all too often censored, suppressed, or ignored in our schools.
Call 931-212-7990 to order this compelling Book and DVD set (Sun-Fri 9am-5pm Central)
DRM Weekly Commentary and Video: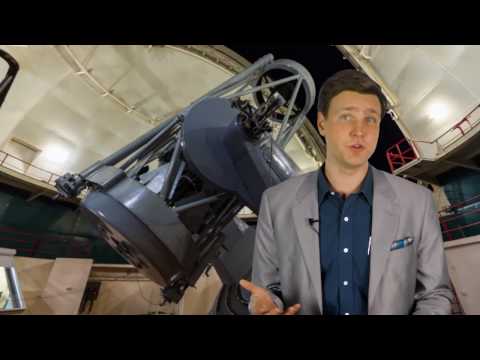 The common idea of stellar nurseries, claims that stars are born into existence as nebulous areas of space contract, forming a dense ball of gas. It sounds like a plausible explanation for the origin of stars in the universe. However, one big problem with this theory is that while we HAVE seen stars DESTROYED when […]
"THE HEAVENS DECLARE" SKYWATCH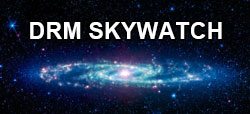 International Dark Sky Week
From Saturday April 22nd through Friday April 28th, celebrate International Dark Sky Week by keeping your outdoor lights turned off after sunset to reduce light pollution. Endorsed by the International Dark-Sky Association and the American Astronomical Society, International Dark Sky Week presents an opportunity to appreciate the beautiful night sky without the adverse effects of light pollution from outdoor lighting. Turn out those lights and enjoy views of the starry sky from your own backyard!
DAVID RIVES MINISTRIES NEWS:
Hello friends,
For years, I have been writing a weekly article and producing a short 2-3 minute video to go along with it. The article goes up on our website, and the video is first exclusively released on World Net Daily, then on our YouTube channel.
This short content has reached millions of people, but we realized recently that it would be perfect for radio as well.
So, I've taken the videos (over 200 and counting) and created a 1-minute daily radio feature called "Genesis Science Minute".
This brand new, professionally produced short feature tackles origins-based science in a fresh, inspiring way which is sure to engage people of all ages!
With powerful and inspirational Biblical proofs from a creation perspective, this daily minute will equip the church to defend their faith, and the literal Word of God.
These educational spots are now available to thousands of Christian radio stations across the nation. Contact your local station and tell them to call us about airing the new "GENESIS SCIENCE MINUTE."
I ask that you please continue to keep us in your prayers! Thank you so much for your continued love and support!
God bless,
David Rives
Truly, the heavens declare the glory of God.