Our main purpose here at David Rives Ministries and The Creation Club is to share the Gospel and declare the glory of God through science and His marvelous Creation.
For nearly a decade, a large part of our ministry outreach has been presented exclusively through online and digital technology, all but leaving those who are without internet access and or tech knowledge, 'out in the cold.' This is where The Creation Club Magazine comes to the rescue!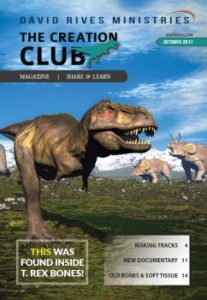 Many times content like this is only available through paid subscription. That's where The Creation Club Magazine is better than most. 16 full-color pages of dynamic content are delivered right to your mailbox bi-monthly, absolutely FREE of charge. In this monthly publication you will be equipped with powerful tools for sharing your faith with others. Stay updated with current ministry news from David Rives.
This magazine also offers broadcast schedules for our online TV network "Genesis Science Network", as well as what you can expect to see each week on David's TV show "Creation in the 21st Century" as seen on Trinity Broadcasting Network. You will also learn of awesome Creation resources that are available through David Rives Ministries' "The Creation Superstore" – The world's largest store of origins, and creation based resources.
Signing up to receive The Creation Club Magazine is easy. Enter your information below and hit "SUBSCRIBE" to begin receiving this FREE monthly publication. (Ships to the U.S. only, because of postage costs)
*Because the magazine costs us a tremendous amount of printing and postage to send out each month, we can't offer out-of-country mailing. If we generate enough donations or support, we may be able to offer to other countries in the future. Thank you.
Meet The Creation Club Magazine Team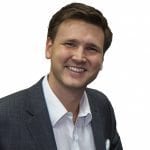 David Rives is the founder and president of David Rives Ministries. With a unique combination of creation science and Biblical astronomy, David has built a solid case for our Creator and Savior, Jesus Christ–and the world is taking notice. Host of the weekly TV show "Creation in the 21st Century" on TBN, and author of the book "Wonders Without Number".
---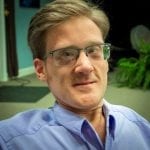 Murry Rives is a founding publisher and senior editor of The Creation Club Magazine. VP in charge of the Communications Division at David Rives Ministries, and manages The Creation Superstore.