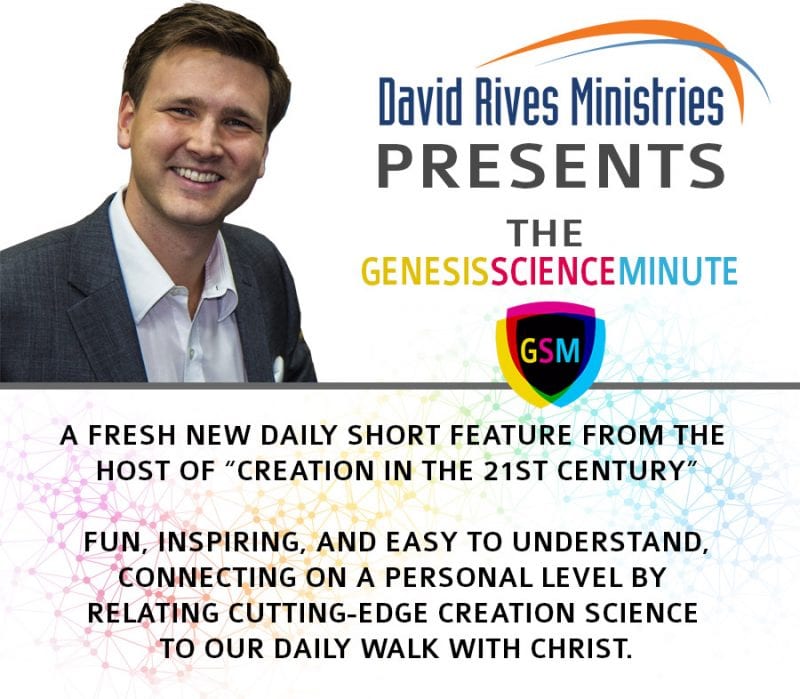 Note to Stations:
This brand new, professionally produced :60 second short feature is fun, inspiring, and easy to understand. It will connect with your audience on a personal level like never before, by relating cutting-edge creation science to our daily walk with Christ.
PROGRAM INTO YOUR STATION'S SCHEDULE VIA AMB-OS
or for permissions send email to: charley@amb-os.com
– RELEASED APRIL 3, 2017
For questions or comments, please call 931-212-7990
Description:
The Genesis Science Minute tackles origins-based science in a fresh, inspiring way which is sure to engage your listening audience.
With powerful and inspirational Biblical proofs from a creation perspective, this daily minute will equip the church to defend their faith, and the literal Word of God.
Your host, David Rives, is a popular speaker, and author of the book "Wonders Without Number". He hosts the weekly television show "Creation in the 21st Century" on TBN where he has interviewed top scientific minds and PhDs from Answers in Genesis, Institute for Creation Research, Creation Ministries International, and more.
An active member of the Creation Research Society, David's enthusiastic and inspiring personality is showcased through these one-minute gems of wisdom that will leave you in awe of God's creative power.
Samples:
The Arctic Tern – A Frequent Flier:
The Human Brain – A Perfectly Designed Supercomputer: