On this intriguing episode of Creation in the 21st Century, David Rives and Mike Snavely explore "Lost Secrets of the Ancient Civilizations"
Tune in to TBN on Friday, January 8th @ 5:30 PM Central! If you watched the program and want related DVDs, we have a 3 DVD Trilogy Set that covers the same material discussed on the TBN Show. Just click the photo and links below to go to our store.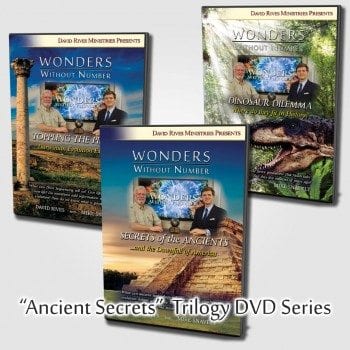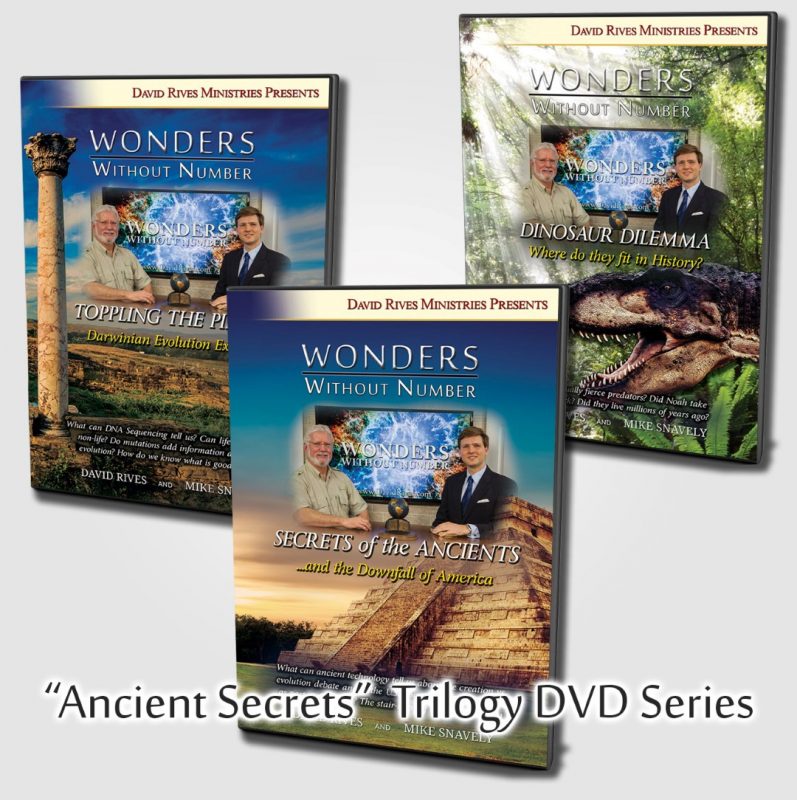 DVD 1. "Secrets of the Ancients" Mike Snavely and David Rives talk about ancient forgotten 'secrets' and reveal the truth from a biblical perspective. – DVD 2. "Dinosaur Dilemma" Mike and David discuss the existence of Dinosaurs in the past. Were they fierce predators, or are we being misled? – DVD 3. "Toppling the Pillars" David and Mike look at the 3 pillars of evolutionary thought, and the scientific truth behind Biblical Creation.
Call 931-212-7990 to order this compelling DVD set (Sun-Fri 9am-5pm Central)