Be sure to join David Rives in this week's intriguing episode of Creation in the 21st Century as he welcomes Dr. Rusty Maisel. As a renowned authority on biblical history, Dr. Maisel will share with us some amazing artifacts in his personal collection during this 30 minute program. You will be amazed as evidence of such Bible figures as Pontius Pilate and Nebuchadnezzar is revealed through these invaluable treasures from the ancient past. Tune in Wednesday, February 19th for this MUST SEE show!
Below are some resources that relate to the breathtaking history of the Bible and how it was spread across the world. If you enjoyed this week's episode of "Creation in the 21st Century" with Dr. Rusty Maisel, then you are sure to enjoy both of these DVD titles!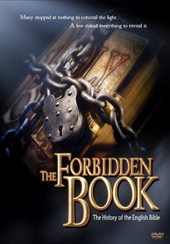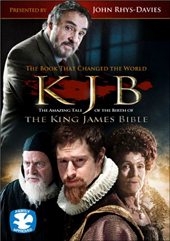 Click here to purchase The Forbidden Book DVD
Discover the fascinating story behind the preservation of the Bible.
Click here to purchase KJB: The Book That Changed The World DVD presented by acclaimed actor John Rhys-Davies, with superb re-enactments.
The dramatic TRUE story of how the King James Bible -completed in 1611- reached the masses!