Hello friends,
I want to say Thank You for remembering David Rives Ministries in the 2018 year end giving season! Without the prayers and financial support of precious people like you we could not continue this important work. We were so humbled by the outpouring of prayers and financial support received during the Thanksgiving holiday and #Giving Tuesday event. We are thanking the Creator for those of you who have stepped up in big ways to help us reach our year end goals for 2018 and ensure that we can enter the New Year and our 11th year in Creation ministry with confidence knowing that we have our loving Savior, Jesus Christ and YOU our loyal support team with us on this incredible journey. If you have not yet made your year end commitment to further the efforts of this ministry, please prayerfully consider making a monthly or one time tax-deductible contribution today. Thank you for your support!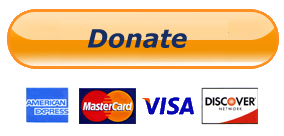 I recently returned from some great meetings in California with leading ministries in media and online outreach. Thank you again for your prayers and for helping us as we share the Gospel and declare the glory of God through science and the Bible.

I am also excited to announce that the brand new film produced by David Rives Ministries "God's Living Treasures – Amazing Animals of Alaska" is now available from the Creation Superstore and copies are stocked in our warehouse ready for shipment! In this DVD, you will be inspired to find the provision that our Creator has given to an animal like the Arctic Fox. Children will love to learn about the moose and wolf. Families will laugh at the antics of sea otters and cute polar bears. When we look at God's living treasures, it should cause us to praise the One Who formed them all. This DVD and The Design and Origins 3 DVD Bundle make for great gift giving so reserve your copy of these incredible resources today!