NEW ALBUM FROM DAVID RIVES NOW AVAILABLE!
The release of David's brand new album "FOREVER"
An inspiring worship album.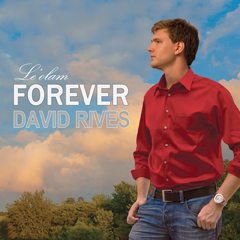 Singer/Songwriter, and national speaker David Rives sings praises to the Creator in this newly released praise and worship album.
From the heartfelt title track "Le'olam – Forever" to the powerful "We Come (To Praise the Lord)" and the timeless classic "Sweet By and By" there is something for everyone.
With David's signature blend of Contemporary Christian, Southern Gospel, and Messianic, let the music of the Creator fill your heart.
Click here to listen to samples of the songs from "FOREVER", and to purchase in CD format.
The album is also available on instant iTunes mp3 download here…