BRAND NEW FROM DAVID RIVES MINISTRIES!!!
"IN THE BEGINNING – CREATION ACCORDING TO GENESIS" DVD VIDEO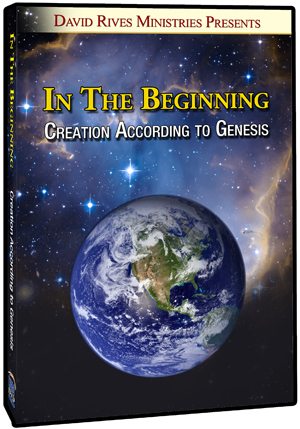 "In The Beginning – Creation According to Genesis" was recently accepted as a semi-finalist in the "San Antonio Independent Christian Film Festival" – The world's largest Christian film festival!
Filmed in High Definition, this concise and to-the-point DVD video is packed with information, relating to the account of Creation as found in the Biblical book of Genesis, (The Book of Beginnings)
PURCHASE YOUR COPY TODAY by visiting our Online Store
An inspirational and compelling DVD, "In the Beginning" reveals the contrast of many man-made theories that abound today, with what we find in the words of scripture.