AIRDATE: March, 31st, 2018
Join David Rives as he welcomes Mike Snavely to the program. We'll look at ancient technology that makes today's scientists and engineers scratch their heads! Many would tell us that we are nothing more than animals – the result of evolution. Is there really solid evidence to prove that? Have cavemen, hominids, and ape-like ancestors been found, disproving the Bible? Find out more on this week's episode of "Creation in the 21st Century."
If you watched the program and want related material, just click the photo and links below to go to our store.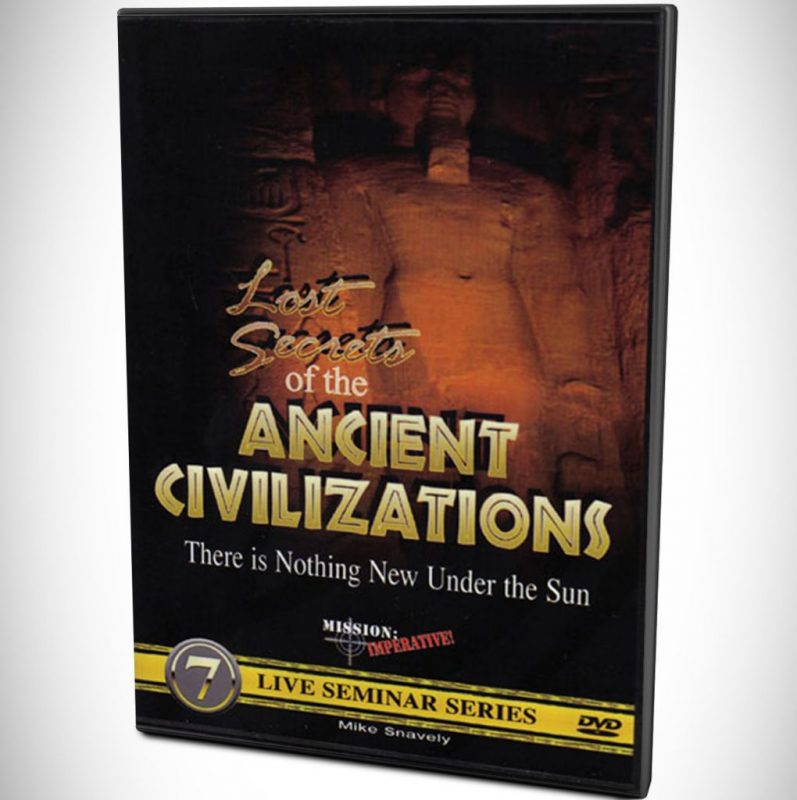 CLICK HERE to check out "Lost Secrets of the Ancient Civilizations" DVD in the Creation Superstore
Why does history fascinate us?  Perhaps it's because we like to relate past events, people, and practices to the present.  We're fascinated at how things were done in the past, and what people thought — and why.  Sometimes, we learn from mistakes made by others, but often we don't!  History repeats itself.  King Solomon seems to indicate this, too.

OR get the full 7 DVD Series, including "Hunters and Hunted" "The Horror of the Flood" "The Mystery of the Dinosaurs" "Lost Secrets of Ancient Civilizations" and more!
or call 931-212-7990