Join David Rives as he welcomes Dr. Georgia Purdom to the program. The ultimate goal of eugenics was to create a superior race of humans. In the early 1900s the eugenics movement became well established in the United States. Find out which billion dollar business still supports many of these ideas on this week's episode of "Creation in the 21st Century."
If you watched the program and want related material, just click the photo and links below to go to our store.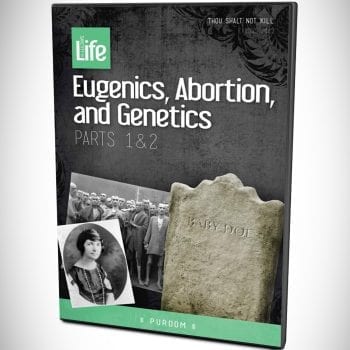 CLICK HERE to ORDER "Eugenics, Abortion & Genetics" DVD in the Creation Superstore
What was the eugenics movement? Is there a resurgence of eugenics brewing in America today? Find sound biblical answers to these questions and many more in this compelling 2-part DVD featuring Dr. Georgia Purdom.
ORDER TODAY from our store…
Call 931-212-7990 to order this compelling DVD