DAVID RIVES MUSIC  
 "O sing unto the Lord a new song."
David will be announcing the release of a new inspiring single! Be sure to stay tuned next week for details.
THE CREATION CLUB
This week, we are featuring a new exclusive article, submitted to "The Creation Club" a few days ago, by Paul Taylor of New Life Creation Ministries. CLICK HERE to read the article titled: A Young Earth – What is the Issue?
THE CREATION SUPERSTORE
From now till the end of May, receive 10% off all products by entering "MAY10OFF" during checkout! This week's featured resource in the Creation Superstore is: "Galapagos Islands: A Different View" by Dr. Georgia Purdom of 'Answers In Genesis'. Join author Dr. Georgia Purdom for an exciting adventure through the Galápagos Islands with this beautiful, full-color hard cover book. CLICK HERE to check out Galapagos Islands: A Different View in the Creation Superstore!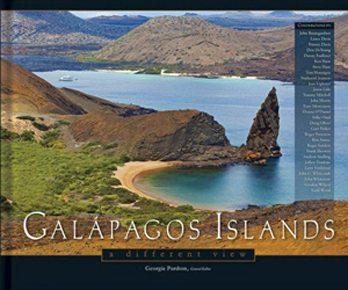 CREATION IN THE 21ST CENTURY
"Creation in the 21st Century" returns this week to TBN. Join David Rives Wednesday April 30th as he welcomes Dr. Jason Lisle to talk about "Big Problems with the Big Bang". In this engaging 30 minute program you will learn the truth regarding the popular theory known as the "Big Bang". TUNE IN to TBN tomorrow, April 30th at 11 am CST.