Officially released Friday, August 29th, "The New Astronomy" by Dr. Danny Faulkner is a wonderful book for all ages!
The universe is an amazing declaration of the glory and power of God! Beautiful and breathtaking in its scale, the vast expanse of the universe is one that we struggle to study, understand, or even comprehend in terms of its purpose and size. Now take an incredible look at the mysteries and marvels of space in The New Astronomy Book!
Features astronomy photographs taken by David Rives, in vivid color. This eye-catching and informative book is a MUST HAVE for any astronomy enthusiast, whether professional or amateur!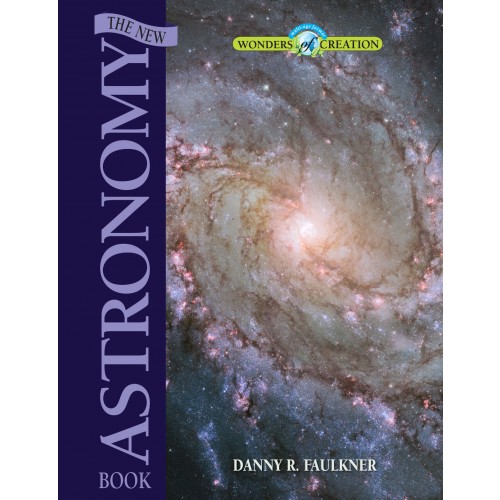 Discover the best ways to observe the heavens, along with up-to-date astronomical data and concepts
Learn about the dynamics of planets, stars, galaxies, and models for the cosmology of the universe
What we know and are still trying to discover about planets, moons, and comets within our own solar system.
While the stars appear timeless, they instead reflect an all–powerful Creator who speaks of them in the Bible.
CLICK HERE to get YOUR copy of "The New Astronomy Book" in the Creation Superstore TODAY for ONLY $16.99 plus S+H