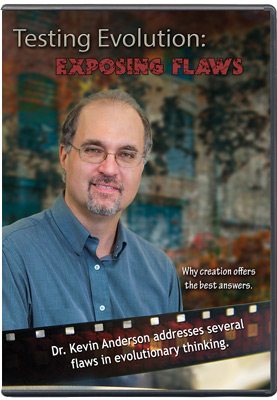 In this DVD, Dr. Kevin Anderson addresses several flaws of evolutionary thinking currently existing in the scientific community today.
Evolutionary ideas have changed a great deal in the last few years. It was once thought that human DNA is primary junk. For many years "Mitochondrial Eve" was presented as compelling evidence for naturalistic evolution.
In addition, the purportedly small 1 – 2% difference between humans and chimps was declared as fact. However, these arguments have recently been completely reversed. This DVD reveals the rest of the story. Jim Bendewald interviews professor of biology Dr. Kevin Anderson in this video revealing the amazing turn of events.
Dr. Anderson holds a PhD in microbiology from Kansas State University.