Tune in to TBN (Trinity Broadcasting Network) THIS Friday, February 10th, to see this week's episode of "Creation in the 21st Century" Join David Rives (host) as he welcomes Benjamin Owen of "Border Watch Films" to the program titled: "The Fascinating World of Hummingbirds." Benjamin Owen is the producer of "Refracted Glory / Marvels In Every Way." Benjamin and David share stories of the exciting process that went in to producing this film, and show clips from this exciting documentary. We all know that Hummingbirds were created by God, in the beginning, but just how 'marvelous' are these little birds?
If you watched the program and want related material, just click the photo and links below to go to our store.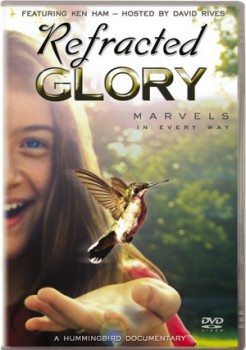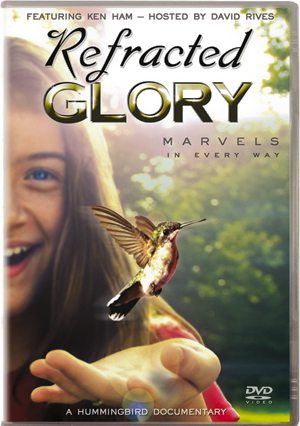 CLICK HERE to check out "Refracted Glory – Marvels In Every Way" DVD in the Creation Superstore
This feature length documentary takes the viewer on an awe-inspiring journey into the many wonders of a Hummingbird. You will be amazed as you learn of the intricate mechanisms of the smallest warm-blooded creature, that could only have been designed by the Creator of the entire Universe, our Lord and Savior, Jesus Christ.
Buy this DVD from the Creation Superstore
Call 931-212-7990 to order.