AIRDATE: Friday, June 9th at 5:30pm Central
Tune in to TBN (Trinity Broadcasting Network) this Friday, June 9th at 5:30pm Central to see this week's episode of "Creation in the 21st Century." Mike Snavely and David Rives discuss evidence that makes it VERY hard to deny the existence of a Creator God.
If you watched the program and want related material, we have a DVD that covers the same material discussed on the TBN Show. Just click the photo and links below to go to our store.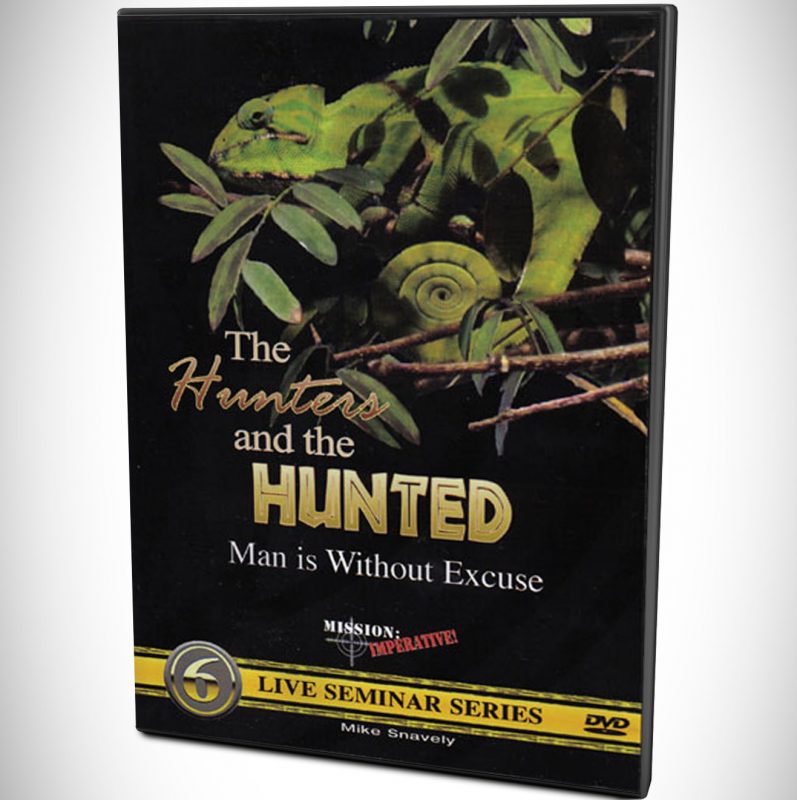 CLICK HERE to check out "The Hunters and the Hunted – Man is Without Excuse" DVD in the Creation Superstore
In this session, we look briefly at the concept of design versus accident, and we consider the amazing truths about instinct.  Furthermore, the size of each creature on earth relative to everything else speaks volumes!  Truly, we are without excuse if we cannot see the handiwork of God in nature! "…the invisible things of him from the creation of the world are clearly seen, being understood by the things that are made, even his eternal power and Godhead; so that they are without excuse."  (Rom. 1: 20)
Call 931-212-7990 to order this compelling DVD set (Sun-Fri 9am-5pm Central)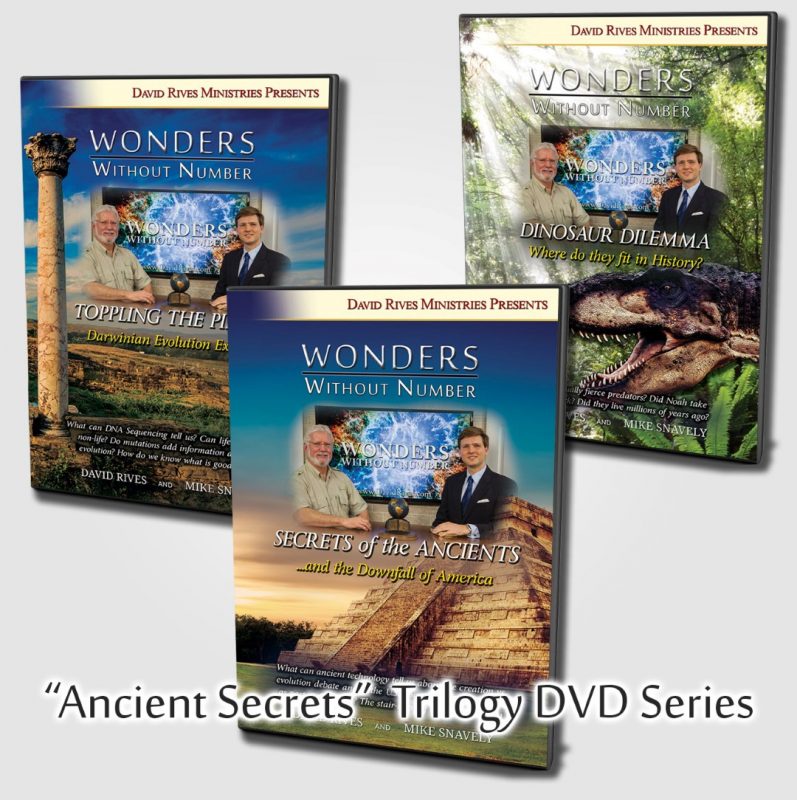 CLICK HERE to check out "Ancient Secrets" Trilogy DVD Set in the Creation Superstore
Ancient Secrets Trilogy DVD Set –3 POWERFUL DVDs.
DVD 1. "Secrets of the Ancients" Mike Snavely and David Rives talk about ancient forgotten 'secrets' and reveal the truth from a biblical perspective.
DVD 2. "Dinosaur Dilemma" Mike and David discuss the existence of Dinosaurs in the past. Were they fierce predators, or are we being misled?
DVD 3. "Toppling the Pillars" David and Mike look at the 3 pillars of evolutionary thought, and the scientific truth behind Biblical Creation.
Call 931-212-7990 to order this compelling DVD set (Sun-Fri 9am-5pm Central)