Hey, thanks for watching my videos! I hope you are enjoying them.
My ministry has a free magazine that we print, with breaking news on Bible history, scientific discoveries, and new research and resources in apologetics.
I'll send it to you for free (shipped through the post office every 2nd month, and you'll get our email update once a week).
You will be equipped with powerful tools for sharing your faith with others, and ways to strengthen your Christian faith.
Signing up to receive The Creation Club Magazine is easy. Enter your information below and hit "SUBSCRIBE" to begin receiving this FREE publication. (SORRY, IT ONLY Ships to U.S. ADDRESSES, because of postage costs)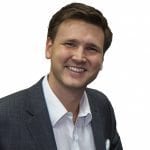 David Rives is an author, TV host, and speaker. He's president of David Rives Ministries and host of the weekly TV show "Creation in the 21st Century" on TBN. Author of the book "Wonders Without Number" and "21 Verses Backed By Science".
Featured on the History Channel, DirecTV's NRB Network, WND, TBN, Dr. James Dobson's FamilyTalk, FaithLife, CBN, ETV, METV, and heard daily on radio, David's exciting life and world travels are documented on his ministries' active Facebook page with over 100,000 active followers.