JUST AIRED ON THE CHURCH CHANNEL!
David Rives and Dr. Chuck Thurston, MD discuss the BODY CODES.
To learn more and to order the Body Codes DVD Trilogy, call:
931-212-7990
or Order Online here: The Body Codes 3 DVD Set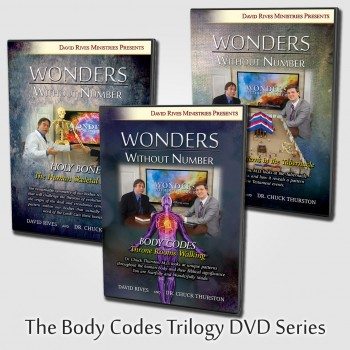 Body Codes Trilogy DVD Set – Patterns in the human body, pointing to our awesome Creator and Savior, and challenging the theories of Darwinian evolution.