Hello friends,
Yesterday was the pre-order release of our brand new, exciting DVD "God's Living Treasures – Animals of Alaska." We just finished this project, and I don't think I've ever been more excited about a video. We've been working on this for a number of months, and I hope you'll get several and pass them on to friends, family, and even use them as witnessing tools. You will be inspired to find the provision that our Creator has given to an animal like the Arctic Fox. Children will love to learn about the moose and wolf. Families will laugh at the antics of sea otters and cute polar bears. When we look at God's living treasures, it should cause us to praise the One Who formed them all.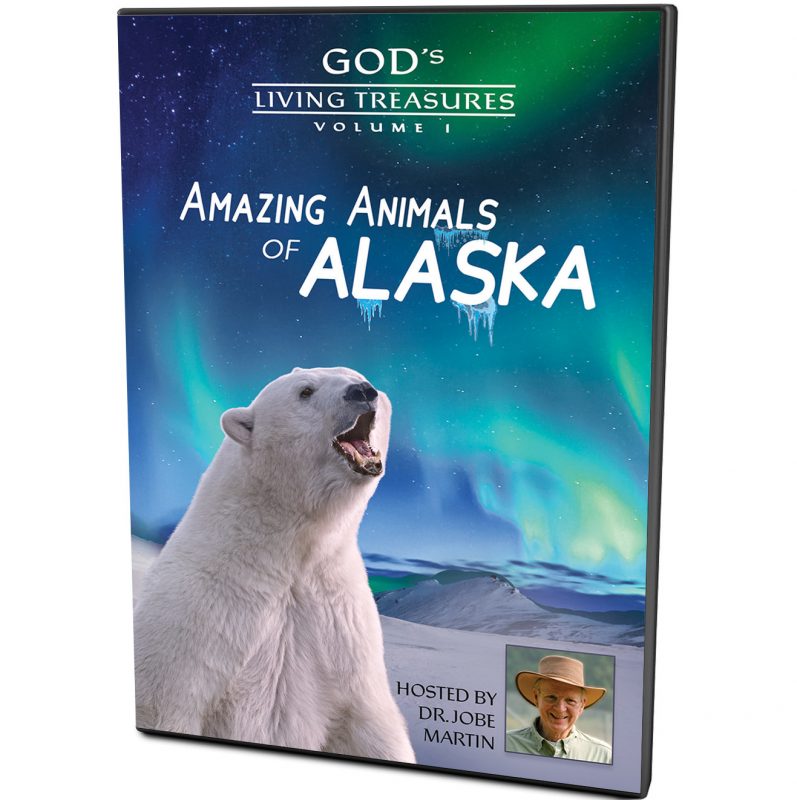 Unfortunately, however, there was an issue with the trailer for this film not being viewable on the product. We have thankfully now corrected this and the trailer is now fully up and operational for this DVD. Please check it out and pick up copies for yourself, as well as friends and loved ones. It really does make a great gift! All pre-orders are expected to ship on Monday, December 3rd so reserve your copy today!
We will also be hosting the world premiere of this film at our Wonders of Creation Center here in Lewisburg, TN on Thursday, January 3rd at 7pm Central. Dr. Jobe Martin (host) and his dear family will also be there for a special meet and greet after the showing of the film. If you are anywhere near the middle Tennessee area, please join us and bring friends to this special event. We will be giving more details as the time gets closer.
Thank you all for helping us share the message of Creation with the world!
God bless,
David