CLICK HERE TO SIGN UP FOR OUR FREE BI-MONTHLY CREATION CLUB MAGAZINE
Did you know that it doesn't take millions of years to form Coal? It just takes the right conditions. Watch this short video as David Rives takes us on location to a Coal seam in Eastern Tennessee and talks about how true scientific evidence supports the idea of rapid coal formation and an Earth re-shaping global flood just like the one described in the Biblical book of Genesis.
Check out David's video "21 Verses Backed by Science – Bible Knows Best" in the Creation Superstore today!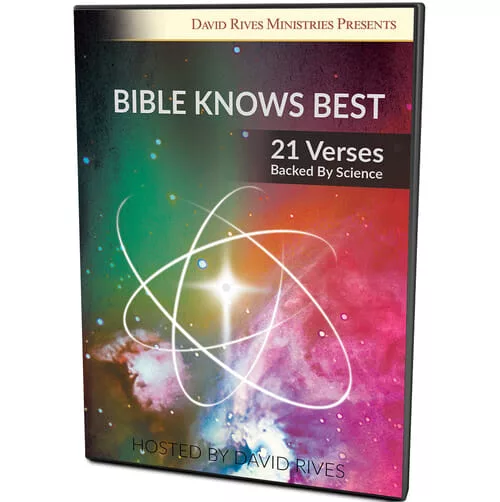 21 Verses Backed by Science – Bible Knows Best Video
If the Bible is the Inspired Word of God, then statements in Scripture pointing to science should be scientifically sound.
So, does the BIBLE KNOW BEST?
If you are a Christian, this inspiring video will deepen your faith and inspire you to become a more effective witness for Christ. If you are a skeptic, or just not sure about the claims of the Bible, you will learn that Christianity is not merely a 'blind' faith, but an evidenced belief in the Word of God.